Air Washers
Sarco Aircon Pvt Ltd Offers High Quality Single Skin Air Washers as per coustomer requirement.

Features: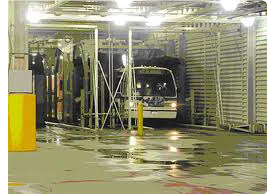 Capacity Available : 2000 to 40000 CFM
with single Blower & 4000 to 80000 CFM
with Single & multiple blowers.


Base Frame : The total assembly is mounted
on a horizontal member of channels.


Fan Section : Constructed in GI/SS Sheet with
Inspection Doors.


Wet Section : Constructed in GI/SS Sheet.


Water Tank : Constructed in GI /SS.


Blower : Dynamically Balaced Forward
Curved, DIDW Type Make Imported.


Cellulose Paper Pad : Imported.


Electric Motor : Three Phase, TEFC squirrel cage induction motor of standard makes.


Drive Pulley : V-Groove with/without Taper Lock hub.


V-Belts : Fenner make.


Pump : standard makes.


Filter : HDPE/Aluminum/GI Mesh Filter, Micro Vee, as per requirement.


Pipe Fittings : PVC/GI piping with all Necessary fittings such as float valve, quick fill,
overflow & drain ports.